I'm an attorney, a journalist, a writer. As a musician, I have seven albums of original material.



I like to think I combine town & gown. My parents were both professors, who came here for the academe. But I also know the Urbana that's not part of the University.

I grew up in Urbana. I'm the only candidate who did.

Here's how it happened: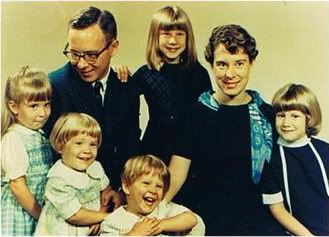 By the close of the 1960s, the McColley family was plenty big enough already. Luckily for me,
my parents have always been bad with math.

On Lincoln's Birthday 1971, Dr. Jack Brodsky pulled me out of the warm.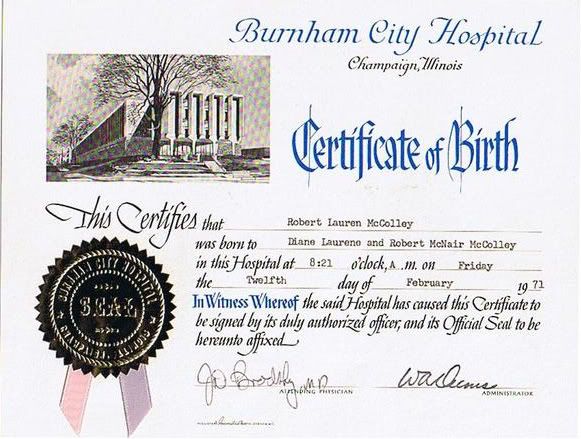 At last, they thought. A boy. Someone to do the really heavy chores.

They immediately put me to work.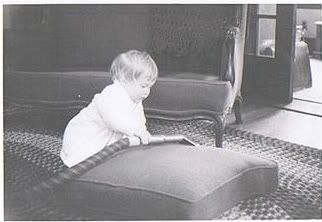 I was rewarded for my efforts with colorful hats.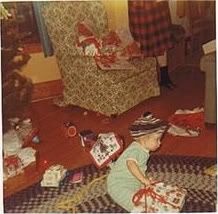 They were useful for covering up my father's
amateur home haircuts.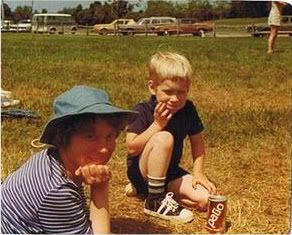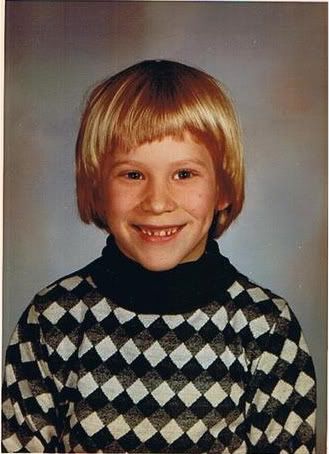 My mother is Californian. Her dad grew up in the Los Angeles area, before Mack Sennett.
She's a lifetime member of the Nature Conservancy, World Wildlife Fund, that sort of thing.
She thrust me into the wild when I was very young.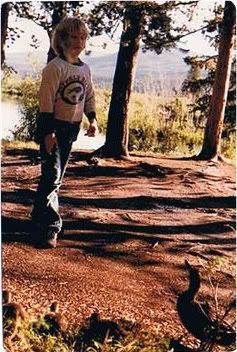 I played catch with ducks.

After a while, my parents made me go to school.

Leal School during the Bodine administration. How could you get a better education? Well, during these years, I did supplement my classwork by memorizing every single Bill Cosby record. And I probably picked up a few things about music, as I went to sleep each night with Pete Bridgewater's jazz show on WDWS.

I was lucky to have Carmen Clark as my third grade teacher. She married Butch the next summer, and became Mrs. Thomas. She now goes by her given name, Carmelita.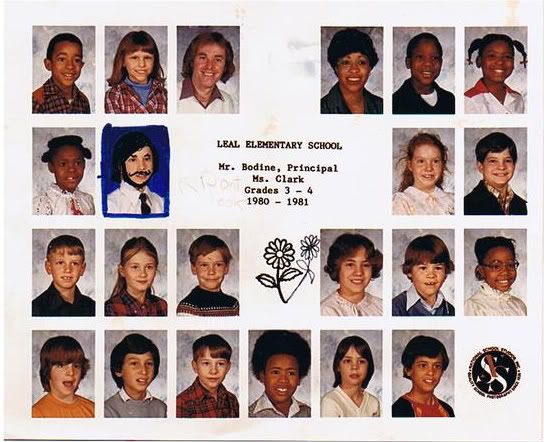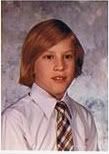 My haircuts didn't improve much. You can see why I colored over my picture.


Carmelita Thomas was the best teacher I had in grade school. I hesitate to name her the best overall, because Polly Washington was able to make me understand Trigonometry. Mrs. Washington then turned lead into gold, and followed that feat by walking on water.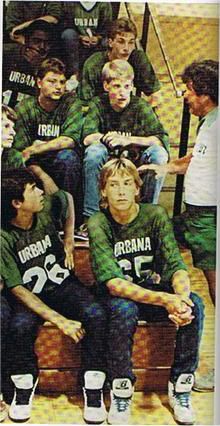 I learned a lot about hard work from Wayne Mammen. He's one of the great motivators. And he was hard as nails. My friend Jeff Kaufman, to my right, played through the season despite agonizing treatments for Hodgkin's disease. Whenever the rest of the team felt like quitting, coach Mammen would point to Jeff, and we stopped feeling sorry for ourselves. The Jeff Kaufman Fields, at Yankee Ridge School, honor Jeff's love for an afternoon's sport.


UHS was a neat place during my time there.
It wasn't segregated by clique. You could play football,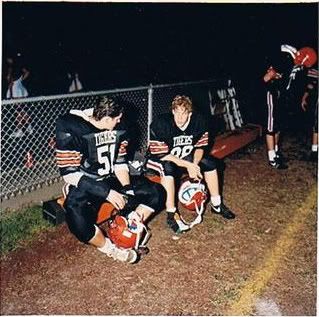 even if you were known to tap your toes with the Thespians.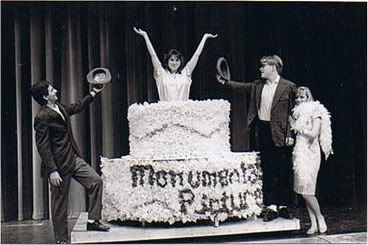 Singing in musicals was fun. But I sort of preferred performing my own material.
I started playing in bands with some other kids.



After graduating, I spent a year playing loud music.
It was the only way to get in to the bars to see live shows.

For the next three years, I read a lot. But I can't seem to find pictures of me reading.
I'd guess candidates for office don't generally publish photos of themselves in their college days.
One doesn't want to seem like a shill for the brewing interests.


Next, I moved to Washington DC, where I worked at
NPR's Morning Edition, wore big glasses, invented the Steve Lavin hair-do ,
and hung out with famous people.



The young people at NPR worked on temp contracts. The career professionals had advanced degrees.
Realizing further education was a predicate to advancement, I took the LSAT in the basement of the George Washington University Law Center. Everyone seemed really sweaty.

I chose to come back home for law school. I couldn't resist the lure of Champaign-Urbana's thriving music community. Before wrapping up my relationship with the folks at NPR, I produced and reported a story about it for Morning Edition. You may remember. It was terrifically popular.

It was a magical time for music here. Across all genres, exciting sounds and complex structures improved on the old formula of 1 garage + 4 disenchanted youth.

I studied law with some of the finest men in the business, including Chancellor Emeritus John Cribbet (Property), Tom Ulen (Law & Economics), John Nowak (Constitutional Law), Charles Terry (Wills, Trusts & Estates), Steve Beckett (Advocacy), Peter Maggs (Trademarks), and William Davey (International Business Transactions).


In hopes of getting their votes, I've made them all look taller, and thinner.

I had women professors, too. But they all moved away. So they can't vote for me.



On the bright side, one of them married my best friend.

I passed the bar exam in July of 1998. I had to have a private swearing in with Supreme Court Justice Benjamin Miller, because I had a gig in New York on the day of the mass ceremony. Justice Miller's law school roommate is Cher's attorney, so he understood.

I continued to focus my energy on making records and performing. Singer-songwriters have an easier time when they're young, and lawyers can't attract clients until they're old. Also, music is more fun.

I've recorded seven albums, with the help of actual musicians.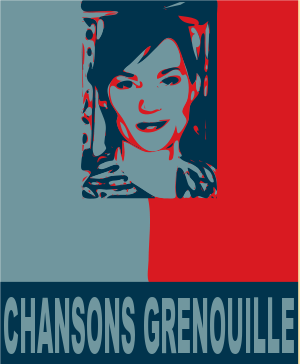 Here's a sample of what you're missing by not paying top dollar for these records:


The last two of these records exist only in 1's and 0's, which use less packaging.
Throughout my life, I have continued to hug trees, when possible.





For those of you who remember me only as a little brother,
and came here for an update, from left to right: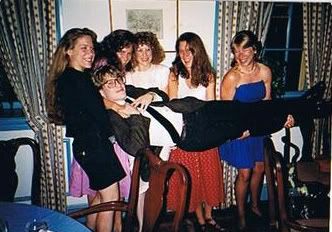 Carolyn is General Counsel for Micruscorp, San Jose (Mark Bruguera 1993, Lauren , Isabelle)
Teresa is a psychiatric nurse for Sonoma County Health Board (Dennis Haydon 1995, Joschka)
Susanna is director of the Cystic Fibrosis Center at Children's Memorial, Chicago
(Russ Brown 1989, Max, Stuart)
Margaret is Professor of French, William & Mary
Rebecca is the modern Domestic Warrior, Simi Valley (David Wilk 1983, Kelsey, Katie)


My parents are in pretty good shape considering they were born before the invention of electricity.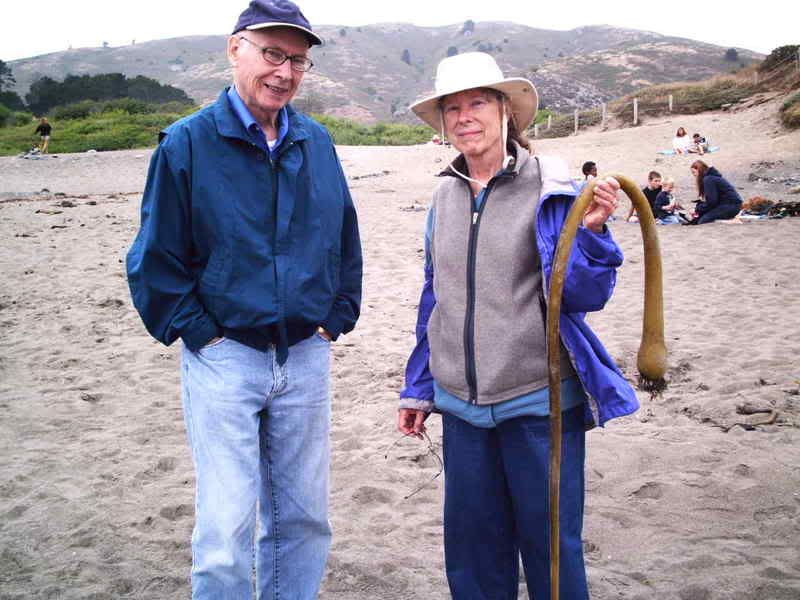 These days I am the Illini basketball beat reporter for Smile Politely magazine.
As such, I find myself in the company of extremely tall people.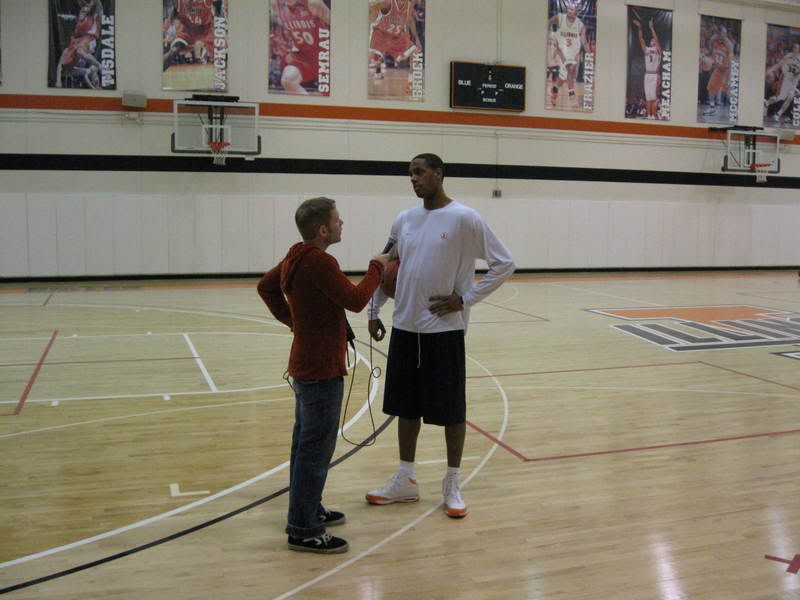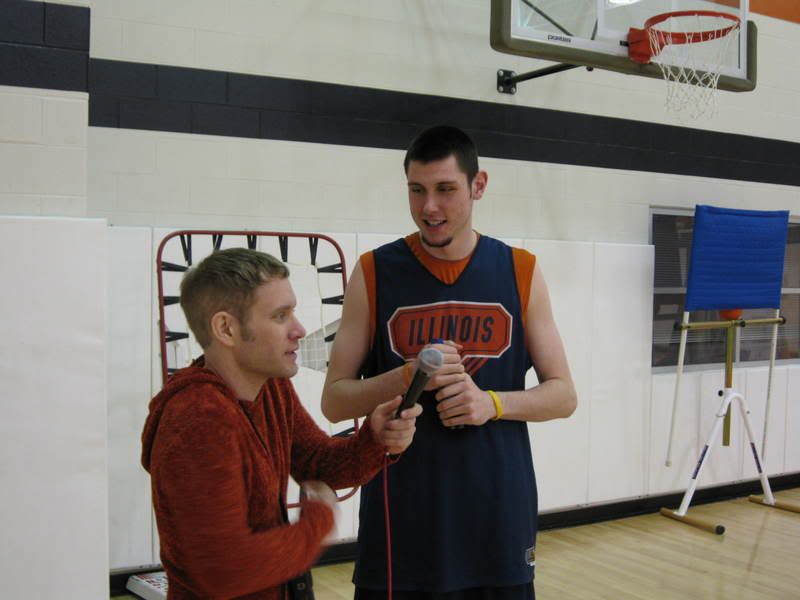 In the off-season I write a basketball column for Smile Politely called Poetry in the Motion, which is a clever play on words. And I write an opinion column called Moëtry in the Potion, which is a play on the play on words.

I recommend reading (and listening) which will make you laugh and then make you think.

In 2002, I met Heather.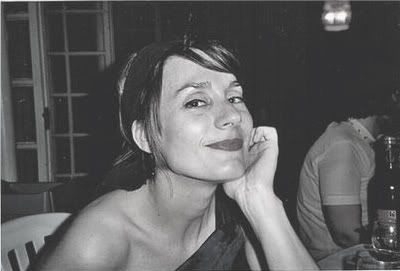 She teaches kindergarten, speaks French, writes powerful poetry,
sings beautifully to my second-rate accompaniment,
and graciously accepts my attempts at culinary design.

I've grown progressively happier each day since I met her.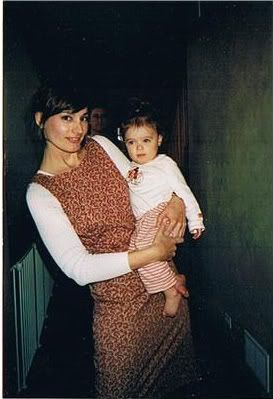 But it's an imbalanced relationship. As we grow together,
she becomes more interesting,
more spiritual, and looks more and more like Audrey Hepburn.

I look more and more like Benjamin Netanyahu.


Despite its inherent unfairness, I am willing to accept this arrangement.